Comment on Episode #154.
Annotations
Panel #2 - I was trying to figure out how to paint syrup and berry glaze to the crepe. I couldn't figure it, so I just added real maple syrup and strawberry jam. Looks good, don't you think? The crepe itself is made from Sculpey clay.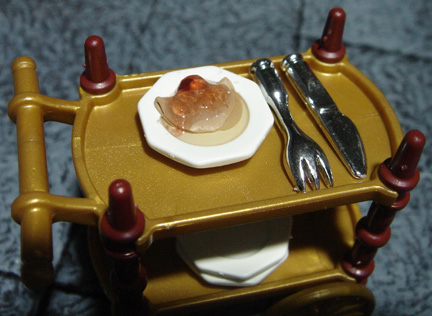 Panel #3 - Lighting for this entire episode was difficult. I got most of the panels looking pretty good, but this one is just a bit too dark.
Panel #4 - All the furnishings are courtesy of Playmobil, once again.