Perils of the Bold updates on Mondays and Thursdays.
Annotations
Panel #1 - More orcs! Last time you saw the orcs was way back in episode #156.
Panel #2 - This episode transpires at night outside the Crags of Krakargund. I took the photos normally and then digitally altered them using Photoshop. I set shadows to 0, Photo Filter to Cool 82, Brightness to -60, and Contrast to +100. I was aiming for a moonlit appearance. What do you think? Here's the original unaltered photo: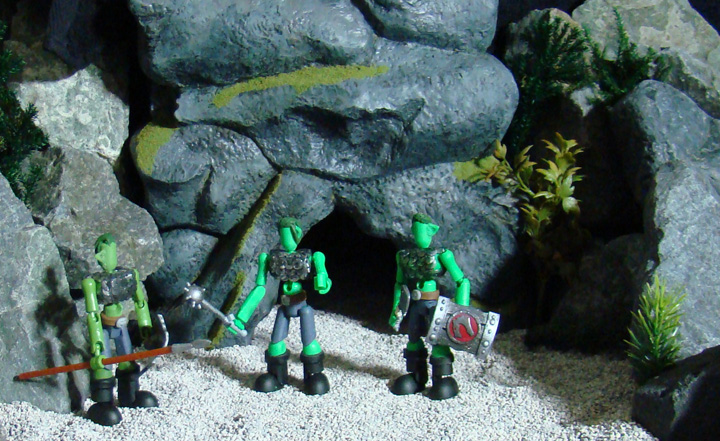 As the orc states, Kor is the god of Hate and slaughter. Not a very pleasant fellow, I'm guessing.
The cave entrance is actually an aquarium piece, donated by Aahz. Thanks, Aahz!